Cricket Plus Academy
Latest News
Cricket Plus Head Coach

Head Coach: Faisal Khan (UKCC Level II)
Major Teams: Codicote Cricket Club, Cornered Tigers, Houghton Town Cricket Club, Luton Caribbean Cricket Club, Ickleford Cricket Club, Radlett Cricket Club, Redbourn Cricket Club, Slip End Cricket Club, University of Bedfordshire.
Coaching Background: Barnfield College North, Barnfield South Academy, Beech Hill Primary School, Beech Hill Women's Staff Cricket Teams, Challney High School, Denbigh High School, Luton Borough Council, Radlett Cricket Club, Shafqat Rana Cricket Academy (Lahore, Pakistan), Stockwood Park Academy, University of Bedfordshire, Wood End Primary School.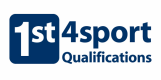 ---
Cricket Plus Associate Coaches

Associate Coach: Graham Gooch
Major Teams: England, Essex, Western Province
Profile: Graham Gooch, the former England and Essex captain was the most prolific scorer Cricketing World has ever seen. Has had scored 8,900 test runs in his long successful test career while facing world class express bowlers and top spinners throughout the 70s, 80s and 90s. He was very famous for his stylish high back-lift batting stance which helped him to pile up runs for England and Essex County Club. He scored 20 test centuries with the highest score of 333 made against India in 1991.
He played 118 test for England and retired at the age of 42. After the retirement he engaged himself in coaching Essex County and also became team selector for the national side. He had also been involved in commentary for a brief period before becoming England batting coach in 2012.
---

Associate Coach: Saqlain Mushtaq (UKCC Level III)
Major Teams: Ireland, Pakistan, Islamabad Cricket Association, Lahore Badshahs, Pakistan International Airlines, Surrey, Sussex
Coaching Background: Australia, Bangladesh, Centre of Excellence, England, England Lions, Middlesex CC, New Zealand, Pakistan, Somerset CC, West Indies
---

Associate Coach: Wasim Akram
Major Teams: Pakistan, Hampshire, Lahore, Lancashire, Pakistan Automobiles Corporation, Pakistan International Airlines
Profile: The "Sultan of Swing". Wasim Akram is arguably the greatest left arm fast bowler of all time. He could swing the bowl both ways with extreme pace. With short run up and quick arm action, Wasim has taken over 400 wickets in both formats of the game averaging 23.6. He was quoted by batting legend Sir Don Bradman as one of the "best left handed fast bowler of them all".
Wasim was awarded Wisden Cricketer of the Year in 1993 and was also selected as ESPN Legends of Cricket. In 2009, he was one of five new members inducted into the ICC Cricket Hall of Fame.
Wasim Akram, who has been coaching Kolkata Knight Riders since 2011, saw his KKR side becoming the IPL Champions in 2012 and 2014 season.
---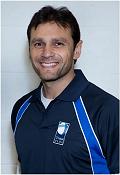 Associate Coach: Mark Ramprakash
Major Teams: England, Middlesex, Surrey
Profile: Mark Ramprakash, a right handed batsman with immense talent, bats with solid English technique. Mark started off playing for Middlesex County and later joined Surrey CCC in 2001. He was picked for English test side in 1991. Mark played 52 test for English Team. He played his last test against New Zealand in 2002.
He scored his 100th 100 in 2008 against Yorkshire CCC and became the 25th batsman in cricketing history to achieve this landmark. He played 442 first class matches averaging 54.6. He retired from Surrey CCC in summer 2012 and since he has been appointed as a Specialist Batting Coach for Middlesex County Club, England A side where he worked with the young talent and also worked with the England's national side as Batting Consultant from 2014-2019. He is currently working with Middlesex County Club appointed in 2021 as Batting Consultant.