Cricket Plus Academy
Latest News
Saqlain Mushtaq Spin Master Class
A day to remember. Saqlain Mushtaq the "Master of Doosra" joined the young talent at Cricket Plus Academy on 18th of December, 2011. The young passionate spin bowlers who came along with their parents and coaches gave a warm welcome to Saqlain. Everyone was eager to grip the ball to show their skills to the "King of Spin".
Saqlain Mushtaq along with Faisal Khan started of the coaching session by analysing the bowlers skills and abilities. The participants were from the age of 9yrs to 17yrs. Saqlain was utterly amazed to see the abilities each participant had and was pleased to see them bowling with descipline at such young age. He then equipped young bowlers with essential skills and techniques. He also done self demonstration of bowling varity of deliveries in the front of the young spinners and the audience.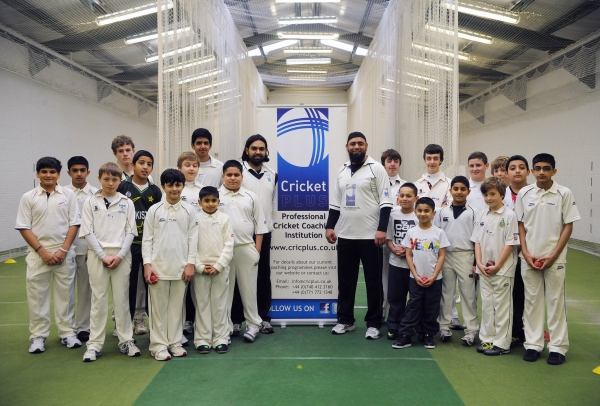 It came to everyone's surprise when Saqlain challenged the young talented spin bowlers to bowl against him. This got everyone excited especially the parents as they saw their children competing against Saqlain. It was one scene to watch.
In the end, the parents and coaches took part in Q&A session with Saqlain Mushtaq along with their children. Saqlain praised parents and coaches for supporting their children/students to improve their game.
They travelled from Bedfordshire, Hertfordshire, Buckinghamshire, Oxfordshire and Kent counties, to be a part of Spin Bowling Master Class. He also liked the attitude of all the participants. "Very talented, passionate about cricket", said Saqlain Mushtaq who was highly impressed by the young spin bowlers talent and approach towards the game of cricket.
To find out more please visit our Gallery