Cricket Plus Latest News
Latest News
Cricket Plus at Wood End School, Harpenden!!!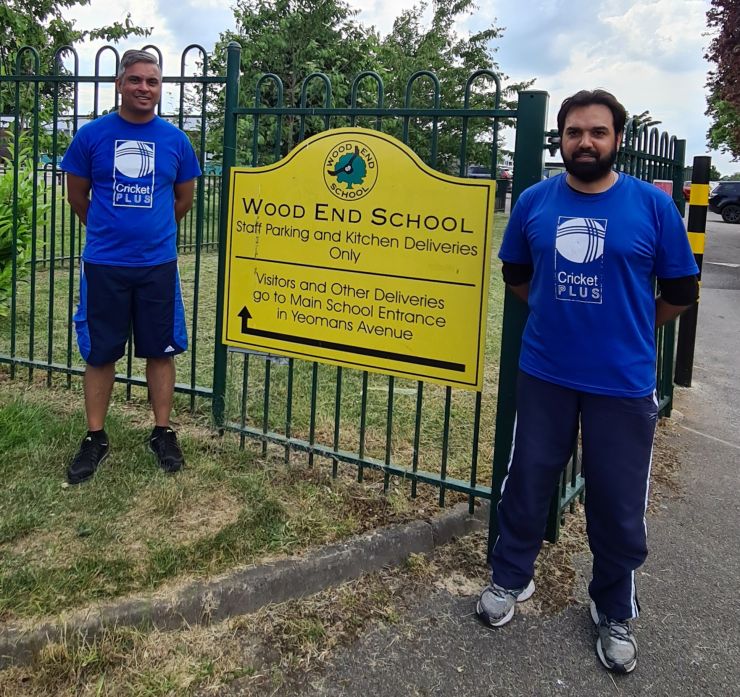 Cricket Plus Academy reaches another milestone!!!
Cricket Plus Academy which has been involved working with number of primary and secondary schools, coaching their passionate cricketers since 2010, now has joined Wood End primary school which is one of the top schools in Harpenden.
Cricket Plus is providing its Bespoke Coaching sessions to wide range of Year groups of Wood End, aiming to work with young passionate cricketers skills whilst preparing them for all future schools competitions.
Cricket Plus head coach Faisal Khan said; it is a huge honour for Team Cricket Plus, to have this opportunity to work with young talents of Wood End Primary School. We had a great welcome from the school's staff and management and enjoyed all Tasters Sessions where we witnessed some extraordinary talents.
Patel further added; we are now have officially started our Bespoke Coaching Sessions at Wood End and already seeing huge enthusiasm from young cricketers from various Year groups. Their commitment and passion is something cherished by us all at Cricket Plus.
---
A great honour for Cricket Plus "The Cricket Corner"!!!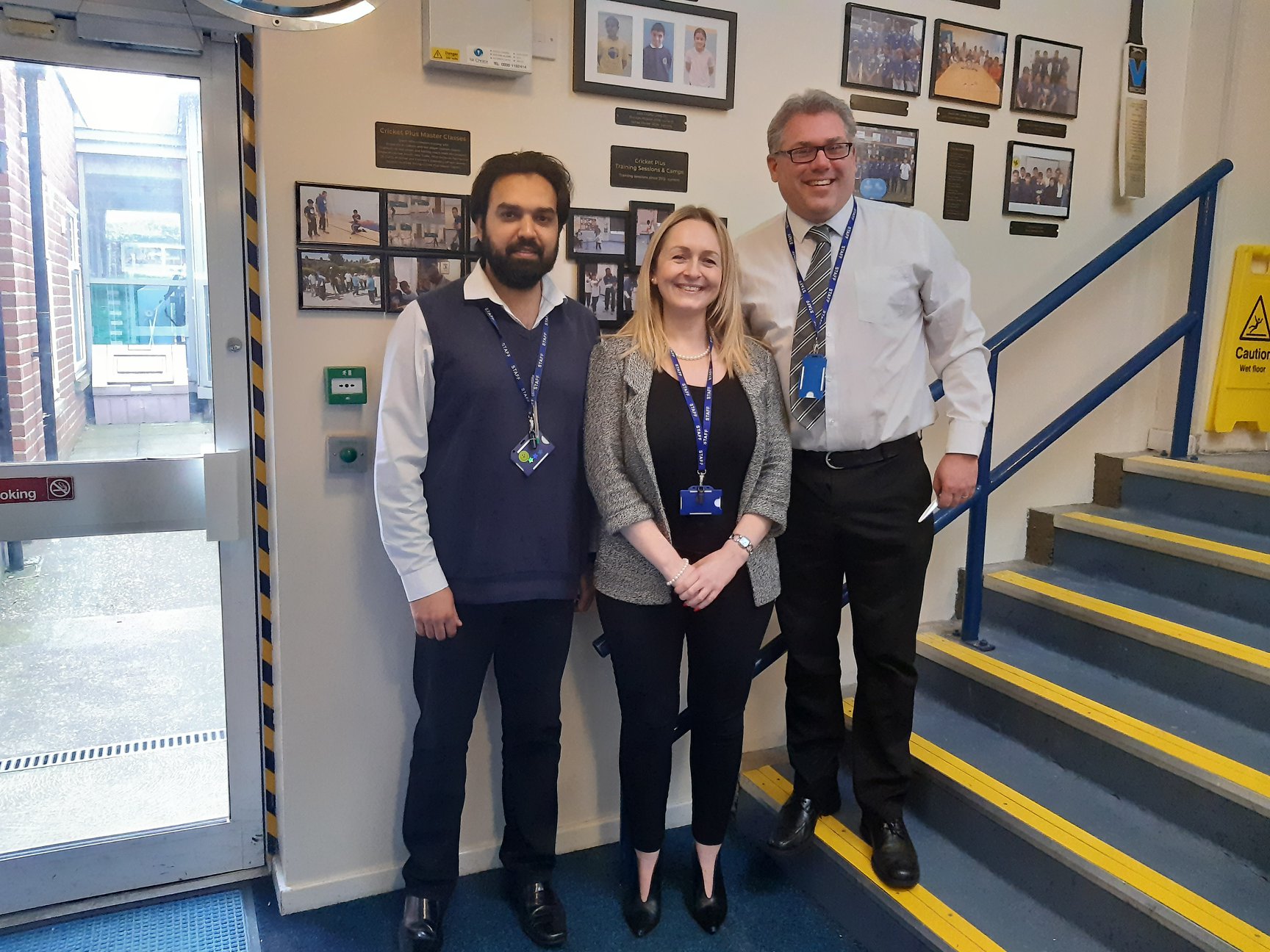 On March 17th 2020, the Beech Hill Primary School's head teacher Mr Chris Davidson along with the deputy head teacher Miss Natalie Carson celebrated the opening of "The Cricket Corner" Wall, which was dedicated to the Cricket Plus Academy for working along Beech Hill's young passionate cricketers since 2012. The Wall had cluster of pictures, showing the journey of Cricket Plus working at Beech Hill with their young cricketers. Faisal Khan, the Cricket Plus head coach along with Mr Chris Davidson and Miss Natalie Carson browsed through the Wall in detail, talking through as how the Cricket Plus journey started at Beech Hill.
Cricket Plus head coach Faisal Khan said; for Beech Hill Primary School to dedicate the entire wall to Cricket Plus for its involvement in Beech Hill's cricket since 2012, we, Cricket Plus, feel extremely honoured for this achievement. It has certainly been a great pleasure working with Beech Hill's passionate cricketers, seeing them winning number of titles and we aim to continue to provide our structured cricket training to the Beech Hill's talents.
Khan further said; we thoroughly enjoyed not only working with the passionate cricketers of Beech Hill but also with their parents, the staff and the management of Beech Hill which enabled us to achieve our goals as a community. We, Cricket Plus believe that through sports, we can work together as one force, as one community and I have no hesitation to say that Beech Hill has given this opportunity to Cricket Plus to bring the community close together while strengthening our relations with them. We thank Mr Chris Davidson for dedicating the entire wall to Cricket Plus Academy and the young cricketers of Beech Hill. This has certainly motivated Cricket Plus and its team. This huge achievement will further motivate us to continue to provide the best coaching/training programmes to all trainees of Cricket Plus at the Academy and I am sure that it will boost the confidence of our cricketers from the past, present and will encourage more youngster of Beech Hill to come forward and perform with full passion and dedication in the future.
---
The name is "Sir Curtly Ambrose"!!!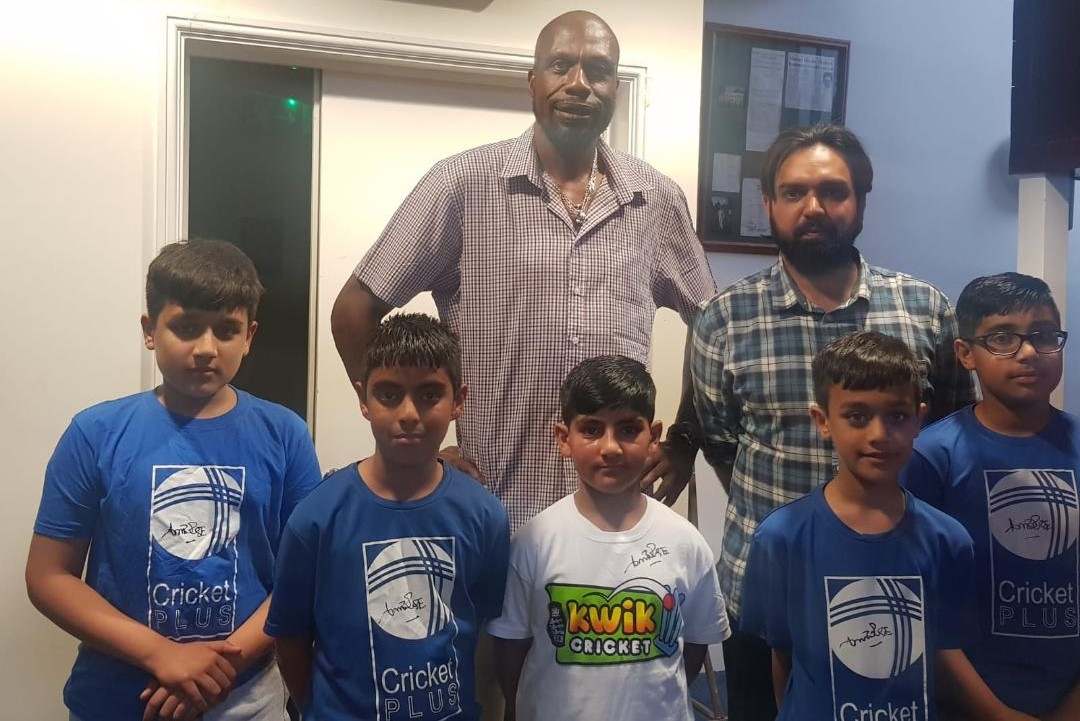 A day spent with West Indian legendary fast bowler Sir Curtly Ambrose!!!
Cricket Plus young passionate cricketers along with their head coach Faisal Khan and their parents visited West Indian legendary fast bowler Curtly Ambrose. Children and their parents were simply amazed and stunned to see the legend greeting them all. During the event, Ambrose spoke to the Cricket Plus talent, had a thorough conversation with Faisal Khan with regards to playing the game of cricket and important aspects of coaching which a coach should have knowldege of.
At the end of the session, Cricket Plus young cricketers asked several questions to Ambrose which would enable them to do well in the future. Faisal Khan, the head coach of Cricket Plus said; it was an amazing day for us all, meeting the legend of cricket. Curlty Ambrose is a very humble guy, gave some great tips, not only to our young cricketers but also passed on some very productive and key pieces of information to me which I am confident would help me to further excel my coaching skills.
Khan further said; since meeting Curtly Ambrose, we have been playing our cricket with great confidence and passion. Ambrose's kind words and praise has certainly motivated us all.
---
A Master Class with Essex County star Anje Lague. A day to remember by all!!!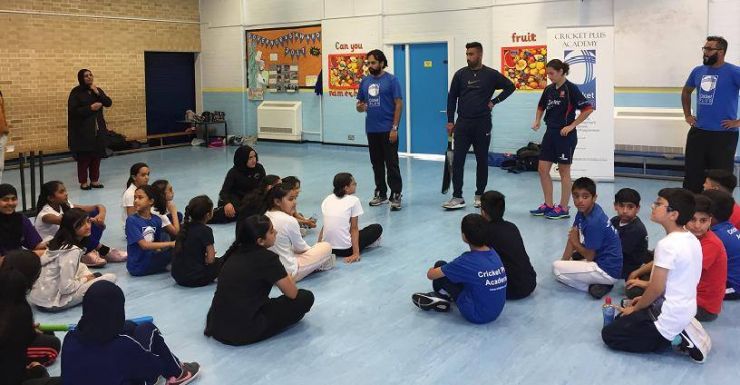 Anje Lague!!! Cricket Plus Academy's first ever woman Cricket Coach
Essex women cricket star Anje Lague became the first lady cricket coach to conduct a Master Class at Cricket Plus Academy. Anje along with Navjot Sidhu, the Youth Development Manager of Radlett Cricket Club, were invited by the head coach Faisal Khan on 13th October, 2018 at Cricket Plus Academy, to train and observe the cricketing skills and abilities of Cricket Plus young talent. The Master Class had over 24 participants, both girls and boys, who eagerly waited for Anje to start off the Master Class. Anje and Navjot received a warm welcome from young passionate cricketers and the Cricket Plus team before Anje got all the young talent to begin the training with some effective warm up activities. After the warm up session, she went on to work on their batting and bowling techniques. In the second half of the session, Anje got the girls to play the game of cricket through which not only her but also Mr Sidhu observed Cricket Plus young talents' techniques and approach to the game. The girls happiness was one thing to witness as they wanted to do perform well in the front of the Essex's star cricketer. After seeing the girls, came the boys' turn. They followed up the same procedure while showing their cricketing abilities to both Anje and Mr Sidhu.
During the entire session, Anje worked with the youngsters quite closely ensuring that they are following the "Basics of Cricket" consistently. She was able to amend the youngsters batting and bowling techniques and encourage them to practice them on a frequent basis. The Master Class ended with Q&A session where the parents and children were given opportunity to ask Anje cricket related questions. At the end of the Master Class, Anje expressed her feeling by saying; I am highly impressed by Cricket Plus young talent, the way the entire session was organised as well as the commitment and passion that the youngsters showed. The girls were amazing and boys were remarkable too. She further said; we hardly see young girls from Asian community, competing in the game of cricket but today I saw large number of girls from Asian background playing some quality cricket along with boys. I believe if the parents show their faith in them, their girls could certainly reach and play cricket at the County level.
Navjot Sidhu also added; I am grateful to the Cricket Plus head coach Faisal Khan for inviting me to see the young talent. Our club (Radlett CC) always looks for young cricketers and I am so pleased to see that now to look for young passionate cricketers in the future, I can always come to Cricket Plus and with the consent of their parents and the Cricket Plus team, I can take on and encourage young cricketers to play for Radlett's competitive teams.
Faisal Khan, the head coach added; we at Cricket Plus have been preparing young passionate cricketers since the formation of the Academy. We always look for well repute cricket clubs all around the UK, to take on our young talent where they can further excel their skills by playing some competitive cricket. I am extremely happy to say that with Anje and Mr Sidhu's appreciation and support, we can certainly enable our young cricketers, once they are ready, to play high standard of cricket. I once again thank both Anje and Navjot Sidhu for visiting our Academy and congratulate Anje Lague for becoming Cricket Plus Academy's first lady cricket coach.
---
PAGE 1 OF 1 1