Cricket Plus Academy
Latest News
The Cricket Plus Master Class
Cricket Plus Master Class in one of the finest coaching programmes that the Academy runs throughout the year. This unique programme provides a platform to all passionate cricketers to learn the art of batting, bowling, fielding and wicket keeping from the international and county cricketers.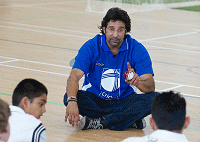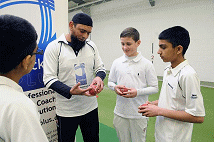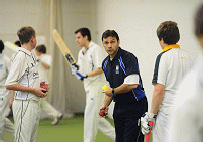 The idea of Cricket Plus Master Class is to develop the cricketing skills, techniques, abilities and to prepare the right mindset of all keen cricketers who wish to raise their standards of cricket and have a desire to compete at the highest level. Our Master Class programme caters all aspiring and established cricketers.
Spin Master Class with legendary off-spinner, the inventor of "Doosra" Saqlain Mushtaq, Fast Bowling Master Class with one of the greatest left arm pacer of all time Wasim Akram, Batting Master Classes with English legendary batsman and captain Graham Gooch and also with one of the finest county batsman of Surrey County,ex-England player and English team's current batting coach Mark Ramprakash are the main highlights of our Master Class programmes.
So to learn the "Art of Cricket" from one of the cricketing greats, come and join us and be a part of one of our unique and exciting coaching programmes "The Cricket Plus Master Class".
For further information and to book this programme please contact us