Cricket Plus Latest News
Latest News
The Seasons of Success for Cricket Plus Academy!!!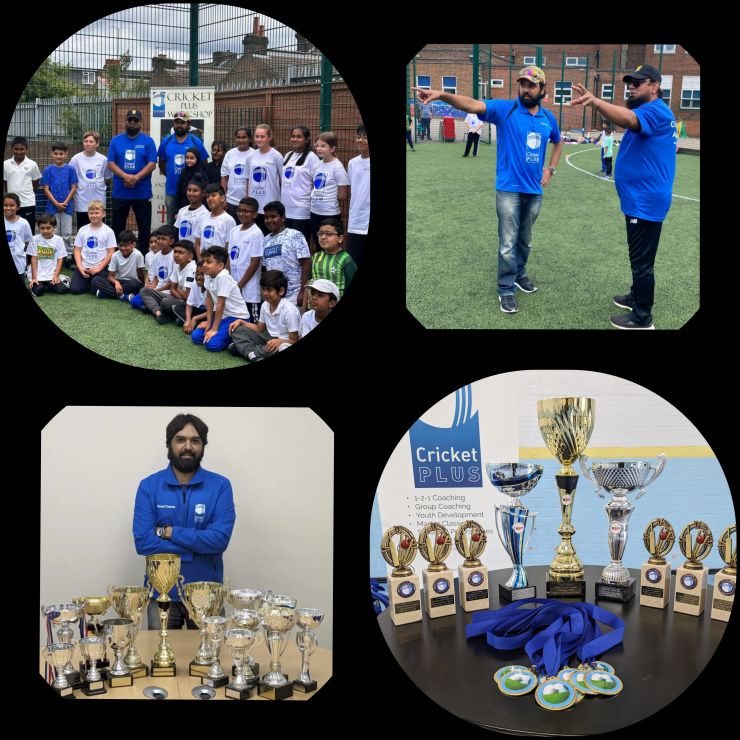 Cricket Plus Academy celebrates yet another successful cricket season(s) 2022-23. From winning the Luton Schools Competitions, reaching the Bedfordshire County Finals three times to date, the Cricket Plus Coaching Programmes, the Summer & Winter Camps where the Cricket Plus' young passionate cricketers worked hard to enhance their cricketing skills and at the same time enjoyed their time whilst playing various other sports, some remarkable individual performances at the club and county levels, to win awards for the best performances and having an apportunity to be a part of an exciting Master Class with the world's legendary off-spin bowler, the "Inventor of Doosra" Saqlain Mushtaq, they have done it all and yet they have hunger to learn and deliver by playing their best cricket against the best.
Cricket Plus head coach Faisal Khan said: we feel blessed and honoured to see our Cricket Plus young talents to grow and grow well. Every year, since the formation of our Academy, we have witnessed a pool of talents wanting to learn the Great Game of Cricket at our Academy. They really put their efforts in to enhance their cricketing skills. They play their cricket with great dicipline, self belief and passion. To date, we have bagged number of trophies and titles. This is all due to our passionate cricketers and their parents hard work,commintment and dedication.
Faisal further mentioned; we always look to up level our coaching services in order to develop our young passionate cricketers skills and up level their cricketing standards as well. Our cricketers spirits are high and we all are very much looking forward to prepare ourselves for another exciting Cricket Season.
---
Cricket Plus at Wood End School, Harpenden!!!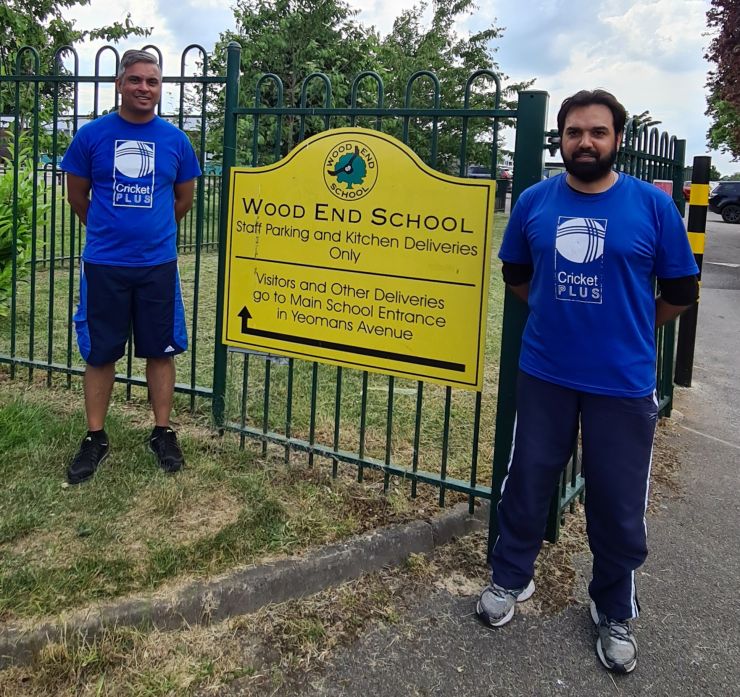 Cricket Plus Academy reaches another milestone!!!
Cricket Plus Academy which has been involved working with number of primary and secondary schools, coaching their passionate cricketers since 2010, now has joined Wood End primary school which is one of the top schools in Harpenden.
Cricket Plus is providing its Bespoke Coaching sessions to wide range of Year groups of Wood End, aiming to work with young passionate cricketers skills whilst preparing them for all future schools competitions.
Cricket Plus head coach Faisal Khan said; it is a huge honour for Team Cricket Plus, to have this opportunity to work with young talents of Wood End Primary School. We had a great welcome from the school's staff and management and enjoyed all Tasters Sessions where we witnessed some extraordinary talents.
Patel further added; we are now have officially started our Bespoke Coaching Sessions at Wood End and already seeing huge enthusiasm from young cricketers from various Year groups. Their commitment and passion is something cherished by us all at Cricket Plus.
---
A great honour for Cricket Plus "The Cricket Corner"!!!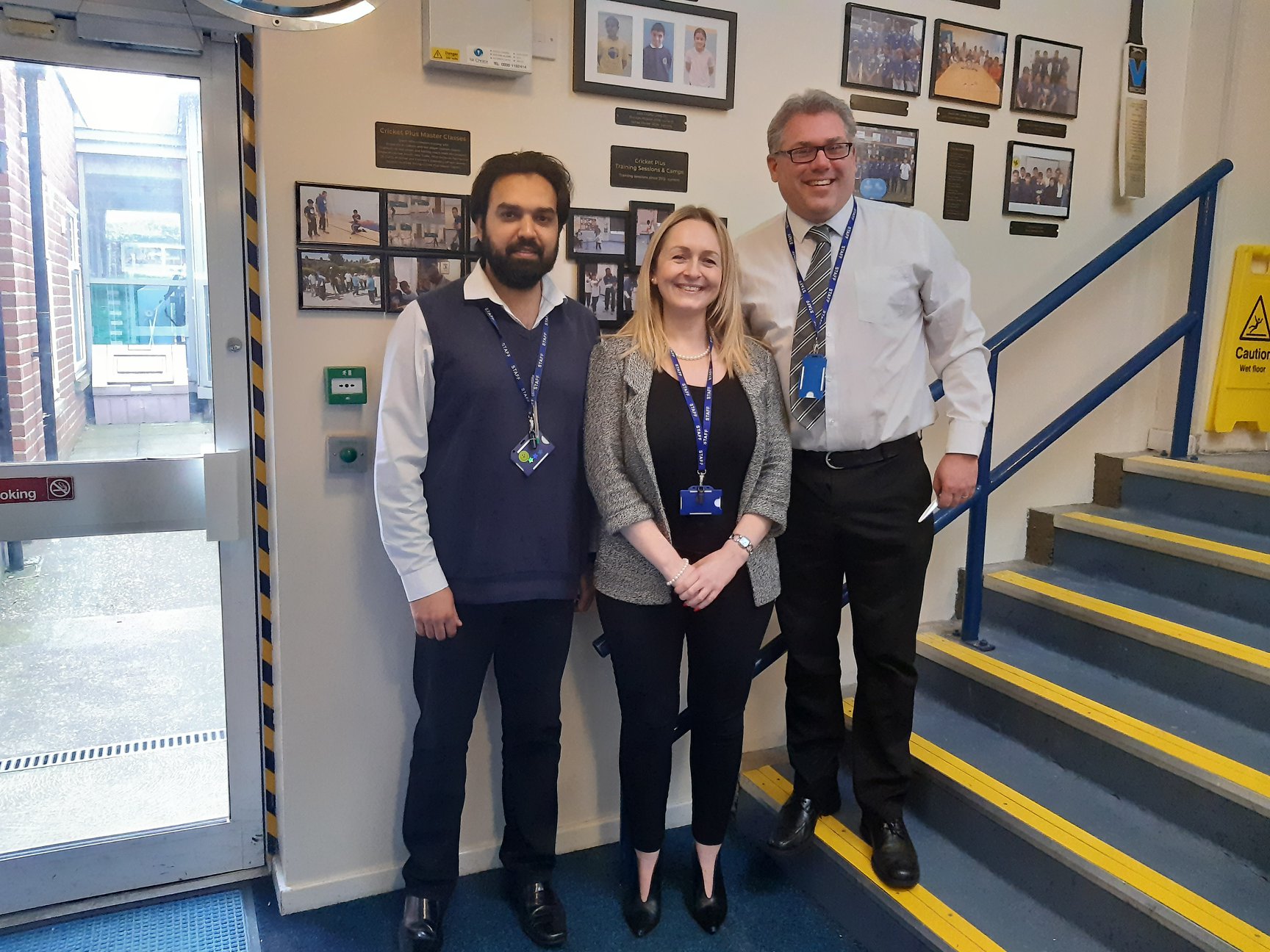 On March 17th 2020, the Beech Hill Primary School's head teacher Mr Chris Davidson along with the deputy head teacher Miss Natalie Carson celebrated the opening of "The Cricket Corner" Wall, which was dedicated to the Cricket Plus Academy for working along Beech Hill's young passionate cricketers since 2012. The Wall had cluster of pictures, showing the journey of Cricket Plus working at Beech Hill with their young cricketers. Faisal Khan, the Cricket Plus head coach along with Mr Chris Davidson and Miss Natalie Carson browsed through the Wall in detail, talking through as how the Cricket Plus journey started at Beech Hill.
Cricket Plus head coach Faisal Khan said; for Beech Hill Primary School to dedicate the entire wall to Cricket Plus for its involvement in Beech Hill's cricket since 2012, we, Cricket Plus, feel extremely honoured for this achievement. It has certainly been a great pleasure working with Beech Hill's passionate cricketers, seeing them winning number of titles and we aim to continue to provide our structured cricket training to the Beech Hill's talents.
Khan further said; we thoroughly enjoyed not only working with the passionate cricketers of Beech Hill but also with their parents, the staff and the management of Beech Hill which enabled us to achieve our goals as a community. We, Cricket Plus believe that through sports, we can work together as one force, as one community and I have no hesitation to say that Beech Hill has given this opportunity to Cricket Plus to bring the community close together while strengthening our relations with them. We thank Mr Chris Davidson for dedicating the entire wall to Cricket Plus Academy and the young cricketers of Beech Hill. This has certainly motivated Cricket Plus and its team. This huge achievement will further motivate us to continue to provide the best coaching/training programmes to all trainees of Cricket Plus at the Academy and I am sure that it will boost the confidence of our cricketers from the past, present and will encourage more youngster of Beech Hill to come forward and perform with full passion and dedication in the future.
---
The name is "Sir Curtly Ambrose"!!!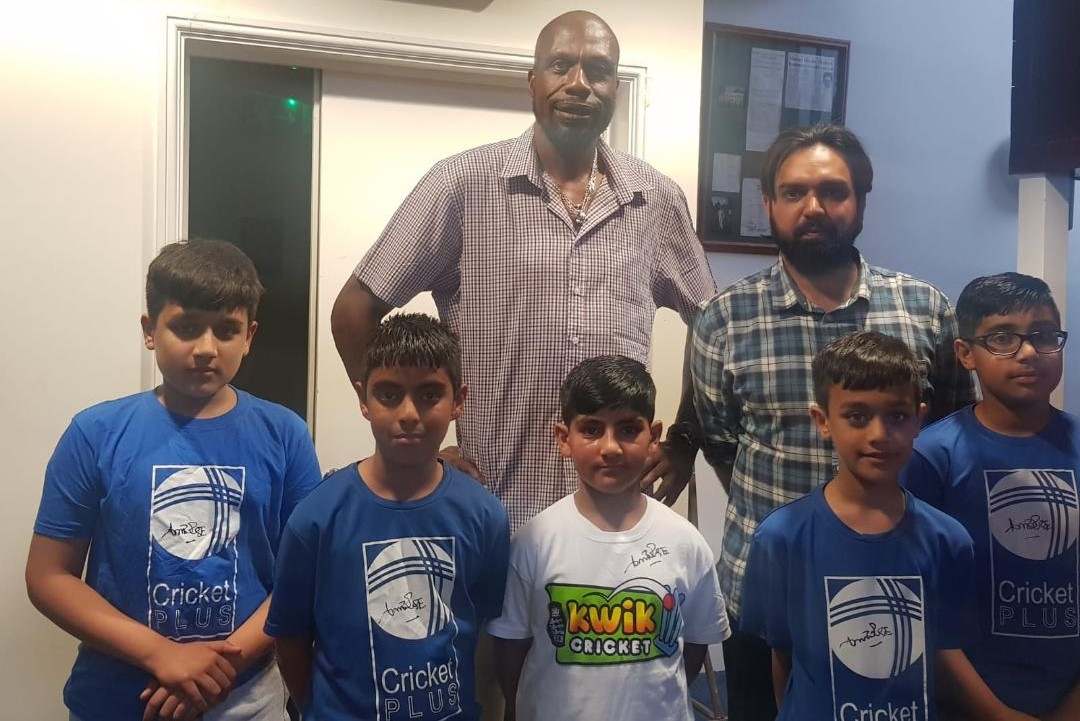 A day spent with West Indian legendary fast bowler Sir Curtly Ambrose!!!
Cricket Plus young passionate cricketers along with their head coach Faisal Khan and their parents visited West Indian legendary fast bowler Curtly Ambrose. Children and their parents were simply amazed and stunned to see the legend greeting them all. During the event, Ambrose spoke to the Cricket Plus talent, had a thorough conversation with Faisal Khan with regards to playing the game of cricket and important aspects of coaching which a coach should have knowldege of.
At the end of the session, Cricket Plus young cricketers asked several questions to Ambrose which would enable them to do well in the future. Faisal Khan, the head coach of Cricket Plus said; it was an amazing day for us all, meeting the legend of cricket. Curlty Ambrose is a very humble guy, gave some great tips, not only to our young cricketers but also passed on some very productive and key pieces of information to me which I am confident would help me to further excel my coaching skills.
Khan further said; since meeting Curtly Ambrose, we have been playing our cricket with great confidence and passion. Ambrose's kind words and praise has certainly motivated us all.
---
PAGE 1 OF 1 1